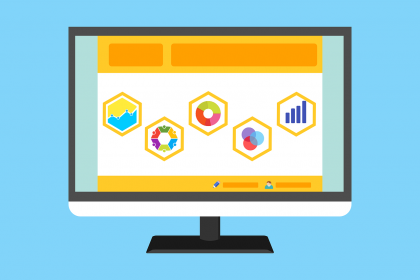 Website management can be quite hectic, especially if you aren't using the right tools. In the past, the whole process of creating a website was done manually; you needed exceptional coding skills to set up and manage your site, which, thankfully is no longer a requirement. Nowadays, the process has been simplified, you just need to go online, buy a domain name and hosting package, and choose from a variety of templates, to install and get your website started.
But building the website is just one step in this process. Things get far more complex when it comes to the operation, management, and maintenance of your website. Operating and managing a website is a never-ending job, with endless options and almost no time to complete in-depth research. Best-in-class user experience has become the standard, competition is tough, and users don't think twice before leaving a web or a mobile page, if it doesn't meet their expectations.
BitsNGo - An innovative Enterprise CDN for Startups & SMBs
This content is brought to you by BitsNGO, a global CDN made for startups and SMBs, powered by tier one infrastructure. BitsNGo is truly global, affordable, demands no commitment and includes 24/7 support. Sign up for a free trial now or Request a Demo
When planning, developing, managing, and maintaining a content website, there are some tools that can help you make sure your users get the experience they're looking for, as well as ensure that you have all the insights and technical capabilities, to succeed and grow. Here are some of these essential tools.
1. SMARTBEAR
It's important to have an elegant and unique website. You will obviously be putting a lot of effort into the design, but if you forget to test your website usability, performance and speed, all your hard work may go to waste. Thoroughly testing the performance of your site is essential. You'll want to test the performance and speed and make sure that everything loads in good time. With the help of SMARTBEAR, you can do just that. It's a simple program that offers extensive testing capabilities.
2. Unbounce
A/B testing is essential for any website that wants to succeed in the online landscape. A/B testing is a smart technique, when you want to try something new. Instead of using only one version, you can test two versions. By doing this you can learn, optimize and make changes based on the results, with the end goal of better leading your visitors through the desired funnel. You can test a page, specific content or any other specific element. Unbounce is a great tool for A/B testing.
3. BitsnGo
Having a solid content delivery network on your website is very important. A CDN is required to ensure that end-users get your content with high availability and high performance. BitsnGo offers all the features you would expect from the top notch CDN solution, but is also affordable so it's actually a great choice for SMBs and startup companies.
4. InfiniteWP
Prepare for the worst, you do not know if and when your website will be wiped out by a malicious application or any other doomsday scenario. Backing up your website is vital. You may have stored a copy of your original website, but it will not save your new content and changes. Thanks to InfiniteWP, you can easily backup your site and ensure that you won't lose any of the data on your site. It's a pretty simple program to use as well, so there's no need to be a computer whiz to get started.
5. AWStats
AWStats is a free open source analytics and reporting tool that generates advanced web streaming, ftp or mail server statistics, and converts them into nice visually displayed graphics. The data is visually presented within reports as tables and bar charts. It comes with a whole suite of different features, that can be very useful to website owners.
6. WordPress
While this program may be considered as a given, it's still worth mentioning. WordPress is the world's most popular content management software program in the market right now, and for a good reason. It's easy to use, convenient, and completely free.
7. Google Analytics
Google Analytics, another given, is a cloud based tracking software, that you can use to learn about the behavior of your users. Almost all websites today integrate Google Analytics into their code, but very few use it wisely It can track stats such as unique visitors from different locations as well as the most popular pages visited by individuals. This tool allows you to improve the quality of content on your site, learn about your users' behavior, make smarter website management decisions, and improve the overall user experience.
In short, these are 7 of the best tools that you can use to ensure that the performance of your website remains top-notch. These tools are all relatively lightweight and very easy to use.