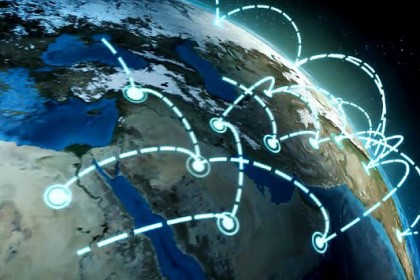 Being part of a startup means being perceptive to growth. That's the entire point of startups. No matter if you are a startup in the Ad-tech, Gaming, Website Publishing, Software Download, Video Publishing, Fin-tech, Travel, or SaaS – you need traffic to grow, lots of traffic!
When these traffic numbers start climbing (fingers crossed), it becomes very challenging and expensive and this is the time to consider using a CDN to ensure fast loading speed and stability, especially when encountering traffic spikes and server problems, on a global level.
BitsNGo - An innovative Enterprise CDN for Startups & SMBs
This content is brought to you by BitsNGO, a global CDN made for startups and SMBs, powered by tier one infrastructure. BitsNGo is truly global, affordable, demands no commitment and includes 24/7 support. Sign up for a free trial now or Request a Demo
While every startup might benefit from having a CDN, the question you should ask yourself is: How Identifying the value a CDN will offer you is typically linked to the industry you are a part of but may suggest your own specific needs.
CDN for Ad-Tech and Serving
If you're an advertiser, your ads' banners, videos, and other media must load quickly to get the user's attention. Your ad will only be relevant for a few seconds and you must make the most of it. Also, you need to take into account that your ad must load quickly to avoid hampering the main functionality of the app on which you're advertising.
Whether you're managing, creating or displaying ads for others or yourself, a CDN will bolster and enhance your advertising efforts.
CDN for Gaming
You could create the best game; but, if it can't offer a seamless user experience, by making your users wait (no fun!), then all your efforts will go up in smoke. A CDN helps you overcome this and ensures that delivering your static and dynamic content doesn't get in the way of your user experience.
CDN for Startup Publishers, Entertainment, and Ecommerce
Content is king. But, you can only capitalize the advantages of it if you give your users a quick, reliable, and smooth reading, viewing, and buying experience.
Supporting large video files is also challenging. Also, if you plan on having on demand video and live streaming options and still want to support best quality videos, you are facing quite the challenge.
A CDN can be of help here too. Also, if your product is CMS based, such as WordPress, Magento, Joomla, and Drupal, you should consider a CDN that can be integrated.
Apps and Mobile Sites
Mobile audiences are even more sensitive to performance than their desktop counterparts. Nothing is worse than seeing a loading bar stagnating on a mobile app. Apps and mobile sites are made to be used quickly and often.
According to one report, 46% of mobile users abandon a page if it doesn't load within 10 seconds.
Make sure that you keep your users' engagement by having accessible and concise content. A user on the go needs their content readily available.
Software
All software must be updated regularly to ensure that the users get optimal experience and product functionality. But, you need to minimize the disturbances caused by uploading. This is where a CDN come into play.
It ensures a good software upgrade experience for your users, which is also a critical part of your product's user experience. It also nullifies your users' or customers' frustration with slow updates. Yay happy customers.